Hey, I just got back from Los Angeles! Check out these pictures from my April 2003 trip to LA: Click here!

---
Check out these pictures from my recent trip to Colorado: Click here!
---
Here is a picture I took from the top of the Empire State Building in 1998 of lower Manhattan and the Twin Towers of the World Trade Center. I am planning my second trip to NeW York in May 2003, so I will post more pictures when I can.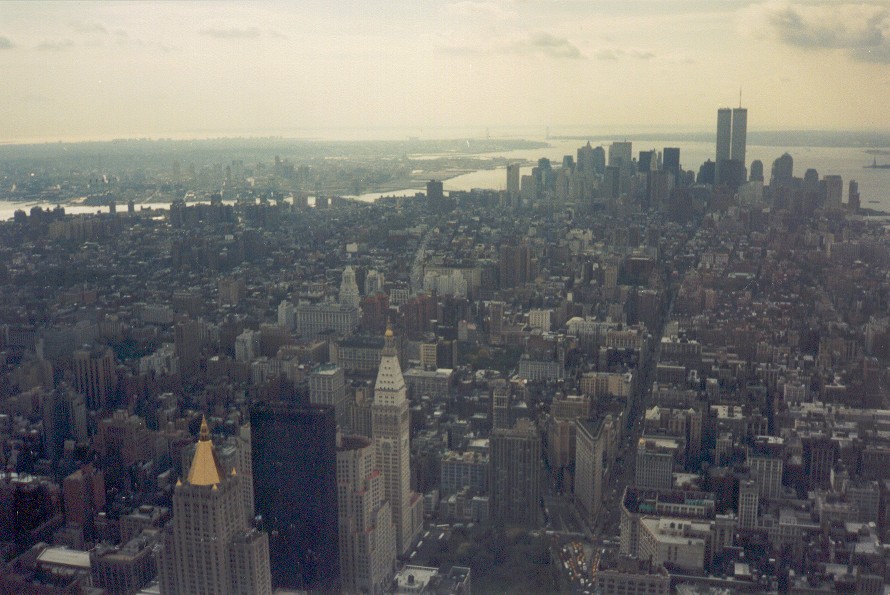 Please join me in praying for all those who have suffered loss in the tragedies of September 11th. Let's also pray for America and our leaders and especially our Troops and their families.
---
Please click here to donate to the

Red Cross National Disaster Relief Fund.
---
NEWS!
Something kinda new I've been doing is flying with my buddy George. We have been to several places in the last year, like Tuscaloosa, Destin and Knoxville. Here is a picture of me standing by the plane at the Downtown Island Airport in Knoxville, TN with an Army Blackhawk helicopter taking off in the background.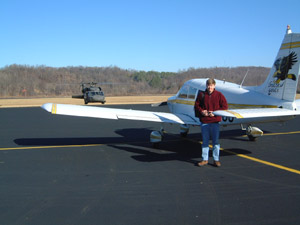 Click for larger image...
---
Here is something from my September 2000 trip to Pasadena, CA: Click here to play my
"Guess the Celebrity in the Photo Game"
I met and talked to a celebrity when traveling, and I also got a very bad photo. Maybe someone can still guess who it is. I will give some hints to help you figure it out.
---
Even though it is very old news, I still invite everyone to read about my New York City/David Letterman Show experience in 1998 on my
What About Bob?
page.
---
Back to The TOP
Back to my Home Page

Last Updated: