---
Here are some pics from our class reunion on June 3rd, 2000. I had a great time, and I think most everyone else did as well. If you have any pictures you took that you want me to put on here, then get them scanned and e-mail them to me with a good caption. If you have some good ones that you want to be put on here, but you don't have a way to scan it in, then let me know. I will give you my address so you can send them to me and I can scan them (like Cathy's pics). If you ordered one of the big group shots, and you have access to a scanner, let me know! I want to put that up as soon as anyone gets it. My email address is Bob@BobBivin.com. Tell any class of 1990 people you see to stop by and check this page out. It will keep changing as long as you keep sending in good pictures.

And Please, please, please check out and sign the HHS GuestBook whether you were there or not. Let everyone know what you think about the pictures, or the reunion in general. It could also be a good way to stay in touch, if we use it.
---
---
Here are some new pictures submitted by Cathy Lodge Kelly, posted June 14th. Thanks Cathy!!!
The first bunch of pictures that I posted are below Cathy's
---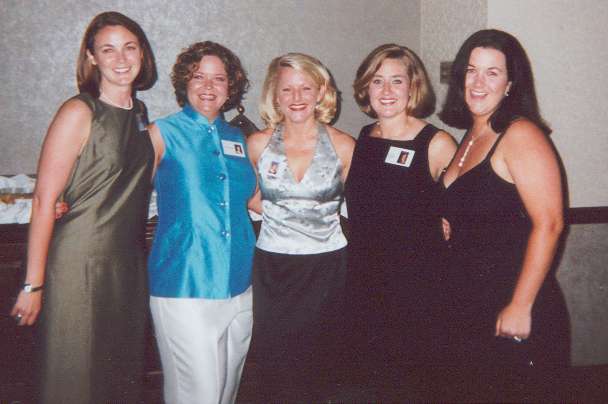 Liz, Alinda, Cathy, Cindy and Deanna
---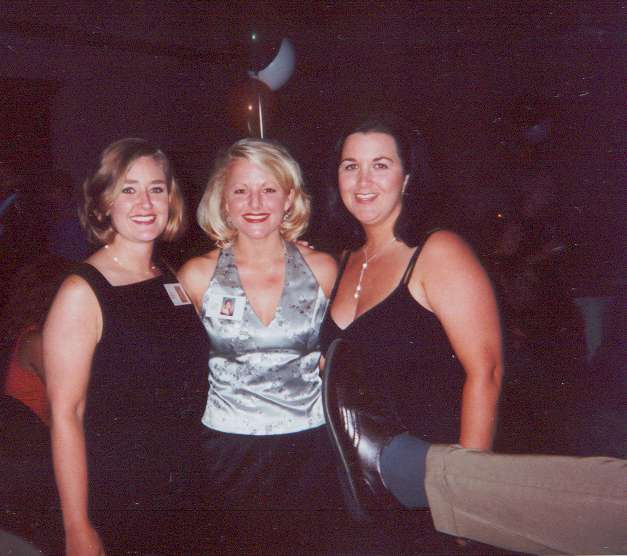 Cindy, Cathy and Deanna with special guest appearance by Lance Meads' leg.
---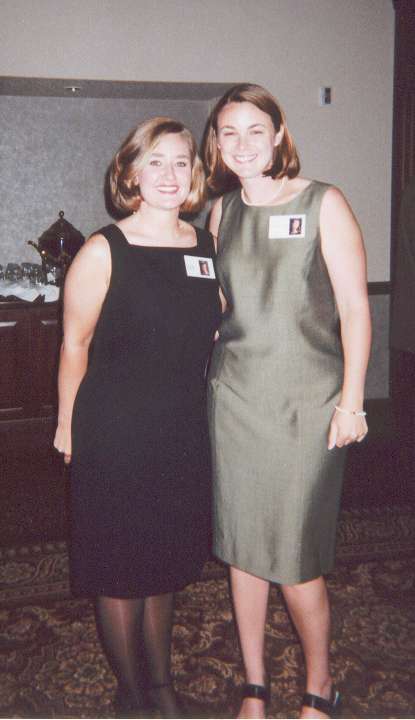 Cindy and Liz.
---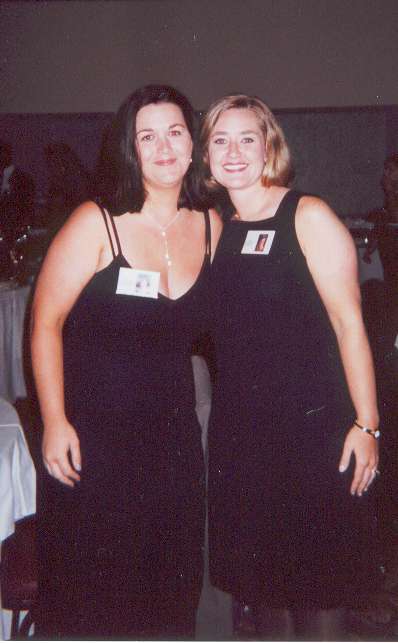 Deanna and Cindy.
---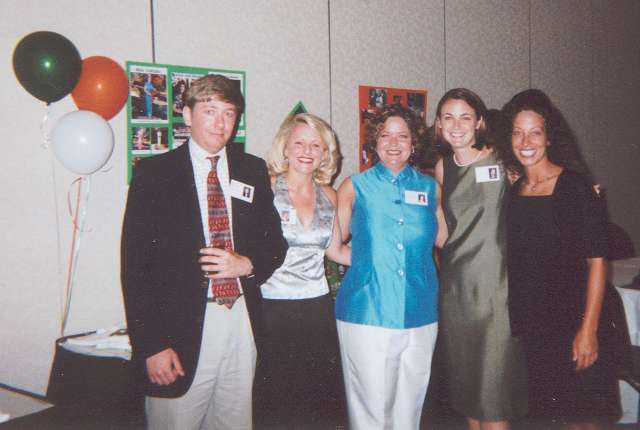 Bob, Cathy, Alinda, Liz and Kelly (Official Colgate Spokeswoman).
Where did Cindy go? Four pictures in a row, then I show up and she leaves?
---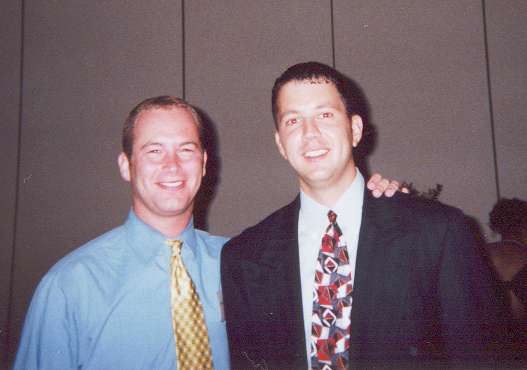 Ok, ladies. Here are your bachelors. Chad & Lamar.
---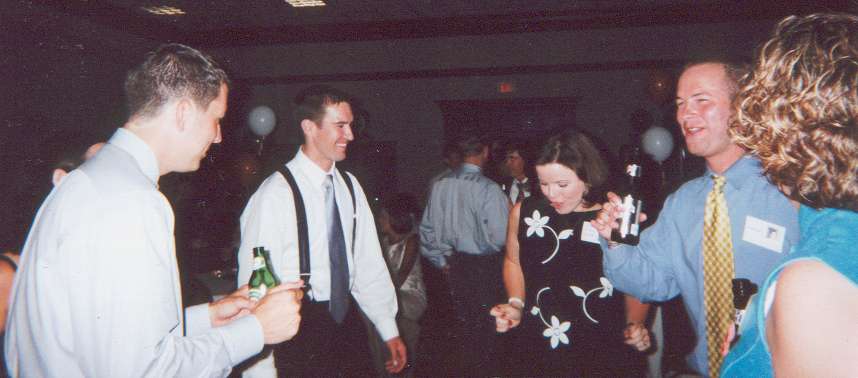 Havin' a blast!
---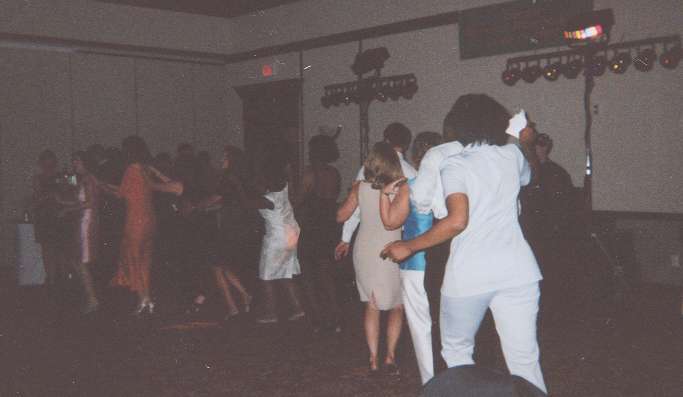 Choo-choo!
---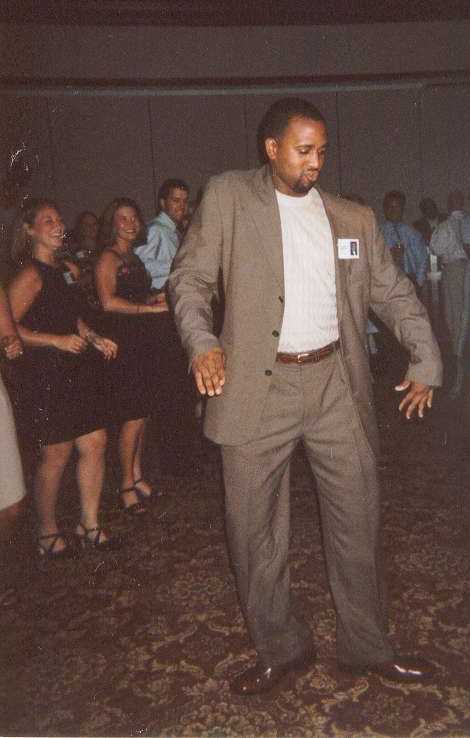 Get down! Hey, it looks like the ladies are digging it.
---
Here are the original pictures that I posted June 5th.
---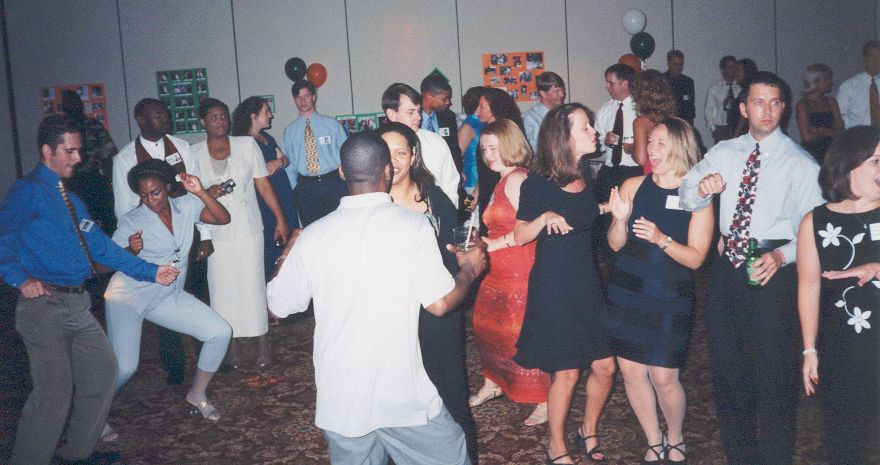 There is a reason I'm not out there dancing, even though it does look like fun...
---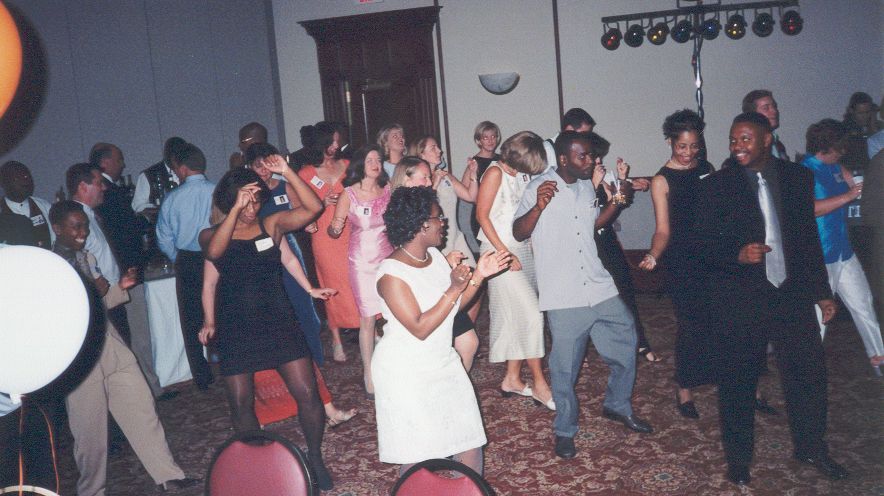 And even though I do know the Electric Slide (like they are doing here)...
---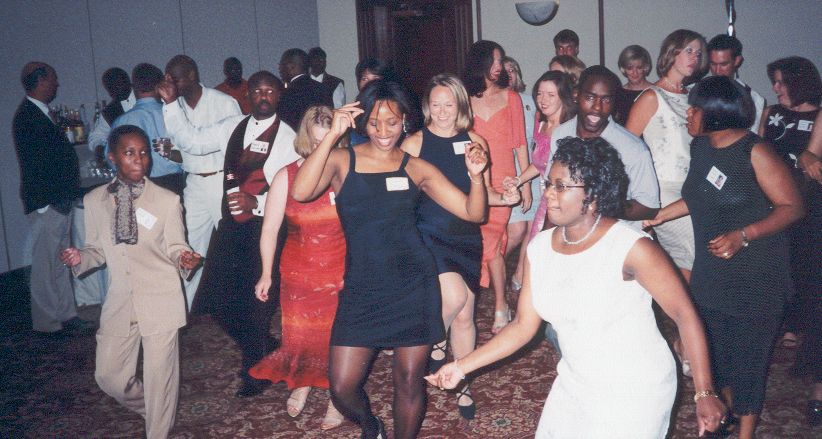 It's because I didn't want my picture...
---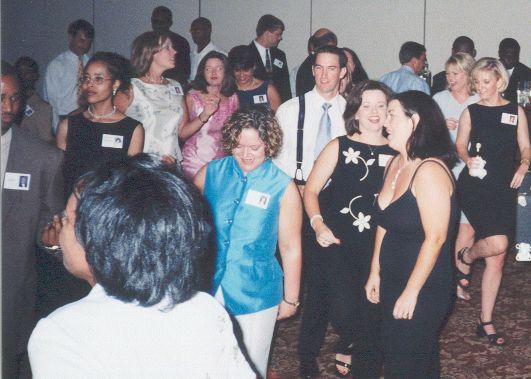 To end up on the internet!
---


Also, I'm not coordinated, I didn't want to get in the way of all of these people having so much fun, and someone had to take the pictures!
---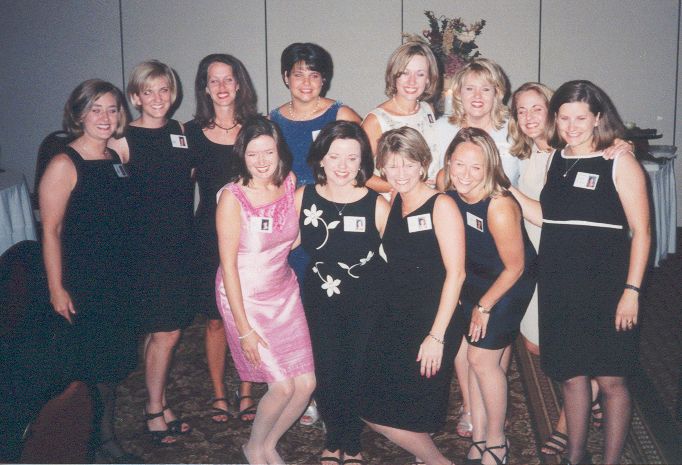 Here are a bunch of the ladies posing for their camera-wielding significant others, and I just couldn't pass up the photo-opt!
---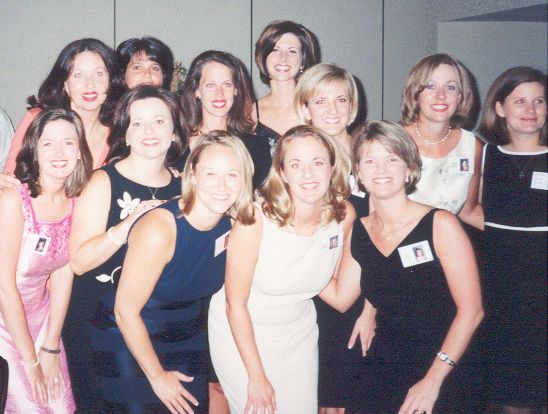 I know this looks like the same bunch of girls, but it's not. Can you find the 2 missing girls from each picture? I know its a tough puzzle, but If you passed that Alabama HS graduation exam, I know you can do it! I guess with these pics, we were very lucky just to get all of these ladies still long enough for a bunch of 'camera men' to snap their smiling faces.
The answer to the puzzle is at the bottom of the page
---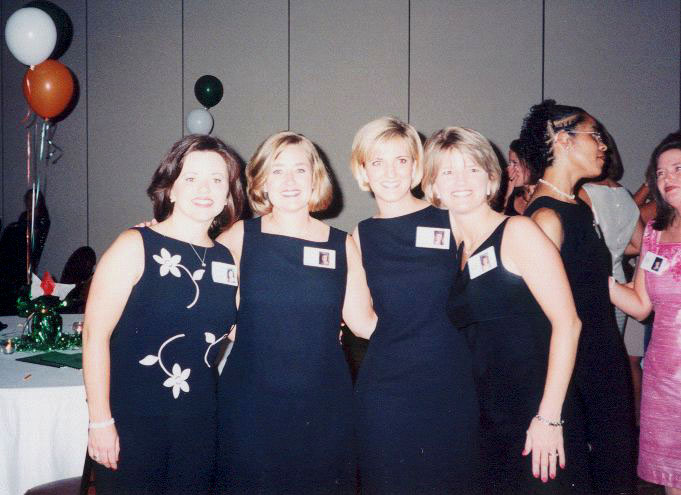 Here are some of the same ladies, Jenny, Cindy, Pam & Paige.
---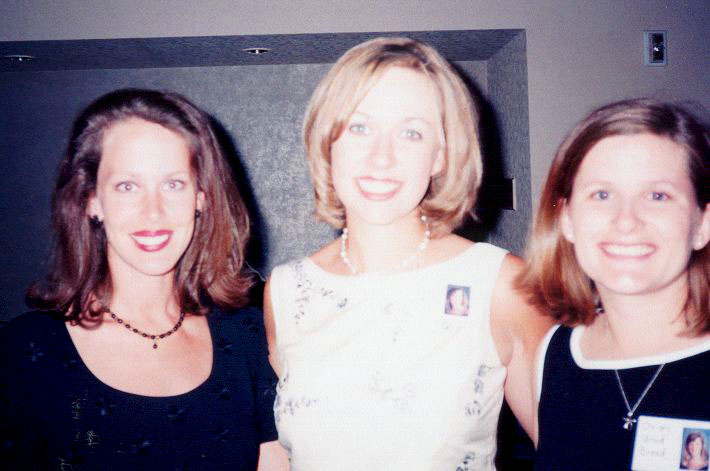 Here are some more of the same ladies, Stephanie, Kim & Christy.
---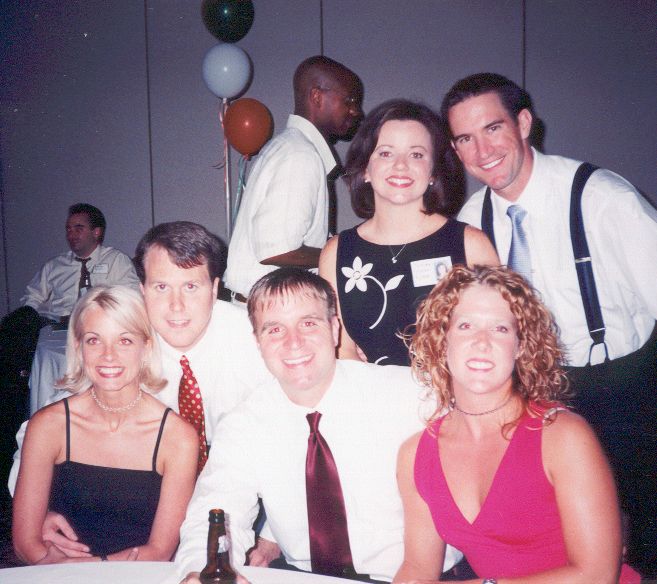 Here is a happy bunch... Hey, wait a minute! Is that Mario trying to sneak out early? Nah, I bet he's just heading back to the food line!
---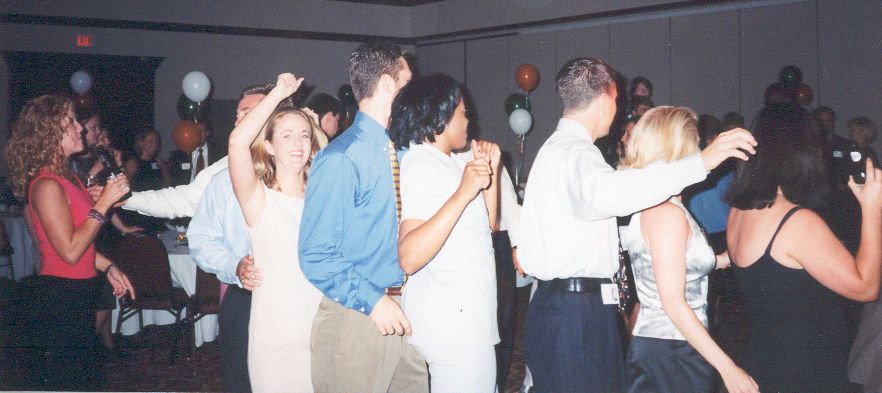 Come on ride the train! All aboard!
---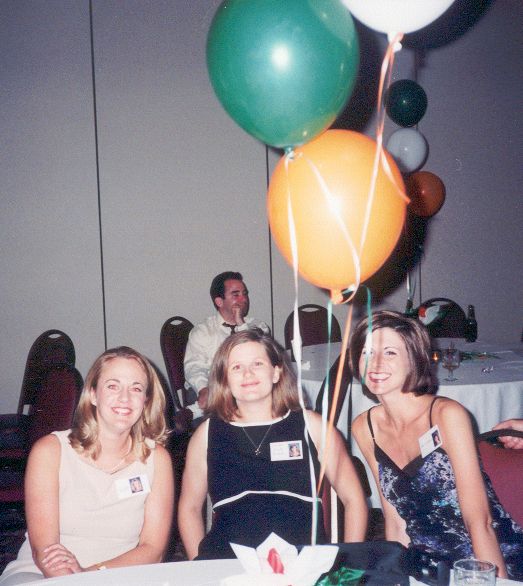 Here are the lovely Amy, Christy & Christy having the times of their lives! Too bad the guy in the background isn't doing the same.
---
Here is the answer to the puzzle: In the first one, Christy C. and Rhonda were missing, so of course we had to do a re-take! But before we could get them all together again, Jenny and Cindy managed to sneak off somewhere.
---
Last Updated: 6/14/2000